Welcome to our Spring Trade list page!
What's a Trade list? Good question. The definition of a Trade book can vary but at heart it's a title of potentially wide appeal priced for the general market; in short, the books that make up the vast majority of any high street bookseller's stock.
Spring's wonderfully mixed list ranges across film, espionage history, runes, the striking 'twin tomb' effigies of the Middle Ages, and the history of the great but now sadly lost country houses of Norfolk.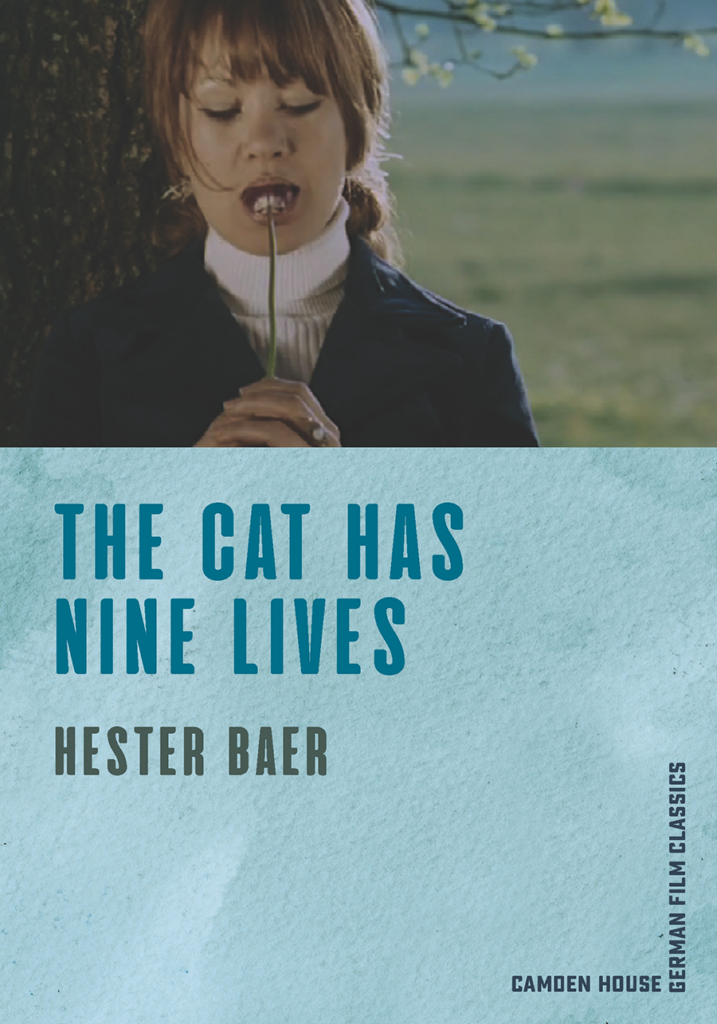 The Cat Has Nine Lives
Hester Baer

The Cat Has Nine Lives was Germany's first modern feminist film but because of financial problems it disappeared from view soon after its premier. Revived in 2019, the film re-merged into a world that was both very similar but also about to dramatically change thanks to the global #MeToo movement, giving it great significance and making it ripe for reappraisal. It's a paperback original including 35 colour illustrations.




£14.99/$19.95, March, paperback

Click here to view the information sheet.
Coming Out
Kyle Frackman

Another first in German cinema: Coming Out was the first – and only – film produced by East Germany on the subject of homosexuality and as such is a landmark in the acceptance of gay culture in Germany. Perhaps symbolic of its lasting impact, the film premiered the very night that the Berlin Wall came down! It remains a popular selection at film festivals around the world.






£14.99/$19.95, March, paperback

Click here to view the information sheet.
The Secret War Between the Wars: MI5 in the 1920s and 1930s
Kevin Quinlan

It's no secret that we publish the great History of British Intelligence series, in which Kevin Quinlan's book finally makes its paperback debut. It's a terrific read for anyone interested in espionage history, Britain between the world wars, and the hard details of how a state counters threats to its stability. Then it was Soviet Russia and Nazi Germany that were the main threats to Britain's peace, with vocal representatives in the open and skilful operatives deep under cover. MI5 had to combat them both and had to learn fast.

£19.99/$26.95, April, paperback

Click here to view the information sheet.
Runes: A Handbook
Michael P. Barnes

One of our most popular books of the last ten years, we are delighted that Professor Barnes' classic study now comes to paperback at £19.99/$26.95. It's widely regarded as the definitive history of and guide to runes and runology, about which so much is so often misunderstood. Professor Barnes covers runes and runic writing from their inception to their final demise. Also included is a chapter explaining where examples can be found and viewed. What a lovely tour that would be once we can all travel again.

£19.99/$26.95, May, paperback

Click here to view the information sheet.
The Lost Country Houses of Norfolk: History, Archaeology and Myth
Tom Williamson, Ivan Ringwood & Sarah Spooner

Norfolk was once rich in grand country houses but very many have now been lost. The reasons are many and varied. Some, for example, were requisitioned by armed forces during the Second World War but left in such poor state that they were beyond repair. Here, through detailed accounts and 76 illustrations the great houses live again.



£21.99/$29.95, June, paperback

Click here to view the information sheet.
Stone Fidelity: Marriage and Emotion in Medieval Tomb Sculpture
Jessica Barker

First published less than two years ago, Jessica Barker's book has enjoyed such praise and success that publishing an affordable paperback edition was an inevitable – and happy – decision. It's a beautiful book, a unique guide to and reflection on the twin tomb or 'joined-hand' monuments of the Middle Ages. They are often lovely, poignant creations but, as the author explains, they project far more than just an image of a 'happy couple'.

£25/$29.95, June, paperback

Click here to view the information sheet.