We continue to share our author's picks from their own research of women whose contributions should be better recognized. You can read Part One here.
The Memoirs of Ceija Stojka, Child Survivor of the Romani Holocaust
Translated by Lorely E. French
---
As author of one of the first published memoirs of a Romani Holocaust survivor, Ceija Stojka has acquired international recognition through her written and artistic works and her activism on behalf of human rights for Roma. When asked what motivated her to publish her memoirs, she answered: "we have to go out; we have to open ourselves up. Otherwise, it could go so far that at some point all Roma will just fall into a big hole".

207
María de Zayas and her Tales of Desire, Death and Disillusion
by Margaret R Greer
---
María de Zayas (1590-?1660), first best-selling Spanish woman author, published two volumes of page-turning stories of love, death, and cruel men's inconstancy. A proto-feminist? A few Zayas heroines turn the tables and inherit men's wealth; more die at patriarchal hands.
The Silent Muse
The Memoirs of Asta Nielsen
Edited and translated by Julie K. Allen
---
The Danish silent film actress Asta Nielsen (1881-1972) was one of the world's first movie stars, but she wasn't just a pretty face. In addition to being involved in writing, directing, and producing her own films, Asta repeatedly refashioned herself as a global brand, a published author, a visual artist, and an empowering example to women across the world.
Women in American Operas of the 1950s
Undoing Gendered Archetypes
by Monica A. Hershberger
---
In 1955, MaVynee Betsch appeared in a production of Aaron Copland's The Tender Land at Oberlin College. Like the character she portrayed, the soprano looked forward to setting off on her own, and she did, building a career in Europe. In 1965, she returned to Florida to become an environmental activist, devoting the rest of her life to the preservation of American Beach.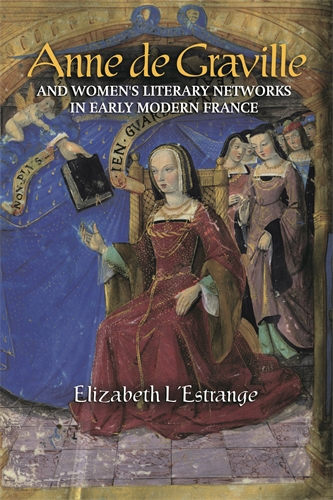 Anne de Graville and Women's Literary Networks in Early Modern France
by Elizabeth L'Estrange
---
Through her surviving poems – works written for Queen Claude of France and Louise of Savoy – Anne de Graville overturned a late-medieval literary culture that traditionally marginalised women by giving a pro-feminine spin to well-known tales by canonical male authors.
Film and Fashion amidst the Ruins of Berlin
From Nazism to the Cold War
by Mila Ganeva
---
Charlotte Glückstein
A Brave Business Woman and Fashion Designer in Postwar Berlin
Glückstein's story is truly remarkable. A Berlin native of Jewish descent, Charlotte Glückstein was trained as a dressmaker in the late 1930s. In 1943 she was deported to the concentration camp Ravensbrück. The Holocaust survivor returned to her home town in 1945 and, in less than a year, opened her own fashion salon near Kurfürstendamm in the West Berlin. Designs by "Charlott" were featured regularly in all fashion magazines in the early postwar years.

(more info and images can be found in my book, Vignette 1, p. 67-81.)
Medieval Women Religious, c. 800-c. 1500
New Perspectives
Edited by Kimm Curran and Janet Burton
---
Urraca Diaz de Haro (c. 1192-†1262)
Abbess in the monastery of Cañas, founded by her grandparents, from 1222 until her death. The individual commemoration of women monastic superiors is shown by the monumental tomb of de Haro. She was buried, dressed as a woman religious with her hands folded across her chest, in a stone sepulchre, which was located in the chapter house of the community. It was made some years after her death, showing the importance given by the community at this moment to the commemoration of her memory.

pp. 207-8
Also Available
---