To follow up Wednesday's behind-the-scenes interview with the editors of Nasty Women and Bad Hombres: Gender and Race in the 2016 US Presidential Election, here's a sneak peek into the book! Joanna Weiss's essay, "The Impossibilities of Hillary Clinton as a Self-Made Woman", begins "My mother always hated Hillary Clinton" and continues in a brief discussion of the dual ways Hillary Clinton tends to be viewed by other women. Read the whole essay below!
---
My mother always hated Hillary Clinton. Partly, that was politics—they don't agree on much—but the animosity also felt personal. For years, I chalked it up to generational angst: They both came of age in the 1960s, when women faced limited career choices and diminished expectations. Hillary was proof of what a smart, competent woman could accomplish, given the right opportunities.
The trouble, from my mother's standpoint: Those opportunities started with a husband.

And one lesson from the 2016 campaign was that it wasn't only boomers who felt this way. The summer before the election, I interviewed millennial women about Clinton, picking at the social dynamics that, to them, made her historic candidacy feel ho-hum [note] Joanna Weiss, "Why My Daughter Isn't Excited About Hillary," Politico Magazine, August 2, 2016, http://www.politico.com/magazine/story/2016/08/hillary-clinton-2016-feminist-214133[/note] . Whether they were ambivalent or adored her, many brought up the same regret. They'd been raised to believe that girls could do anything, independent of boys. So to them, it would have been a diminishment—an unfortunate asterisk—if the first woman president had started as First Lady.

Never mind that Hillary Rodham was a prominent college valedictorian before she met Bill Clinton—and, as plenty of endorsements noted [note]Editorial Board, "Hillary Clinton for President," New York Times, September 24, 2016, https://www.nytimes.com/2016/09/25/opinion/sunday/hillary-clinton-for-president.html.[/note] , more qualified for the presidency, based on résumé alone, than perhaps any candidate ever. She never fully claimed an independent identity. Some of that was self-inflicted; the Clinton Foundation, a morally challenged maelstrom of influence and power, was a constant issue in the campaign, a reminder of Bill and Hillary's intertwined paths.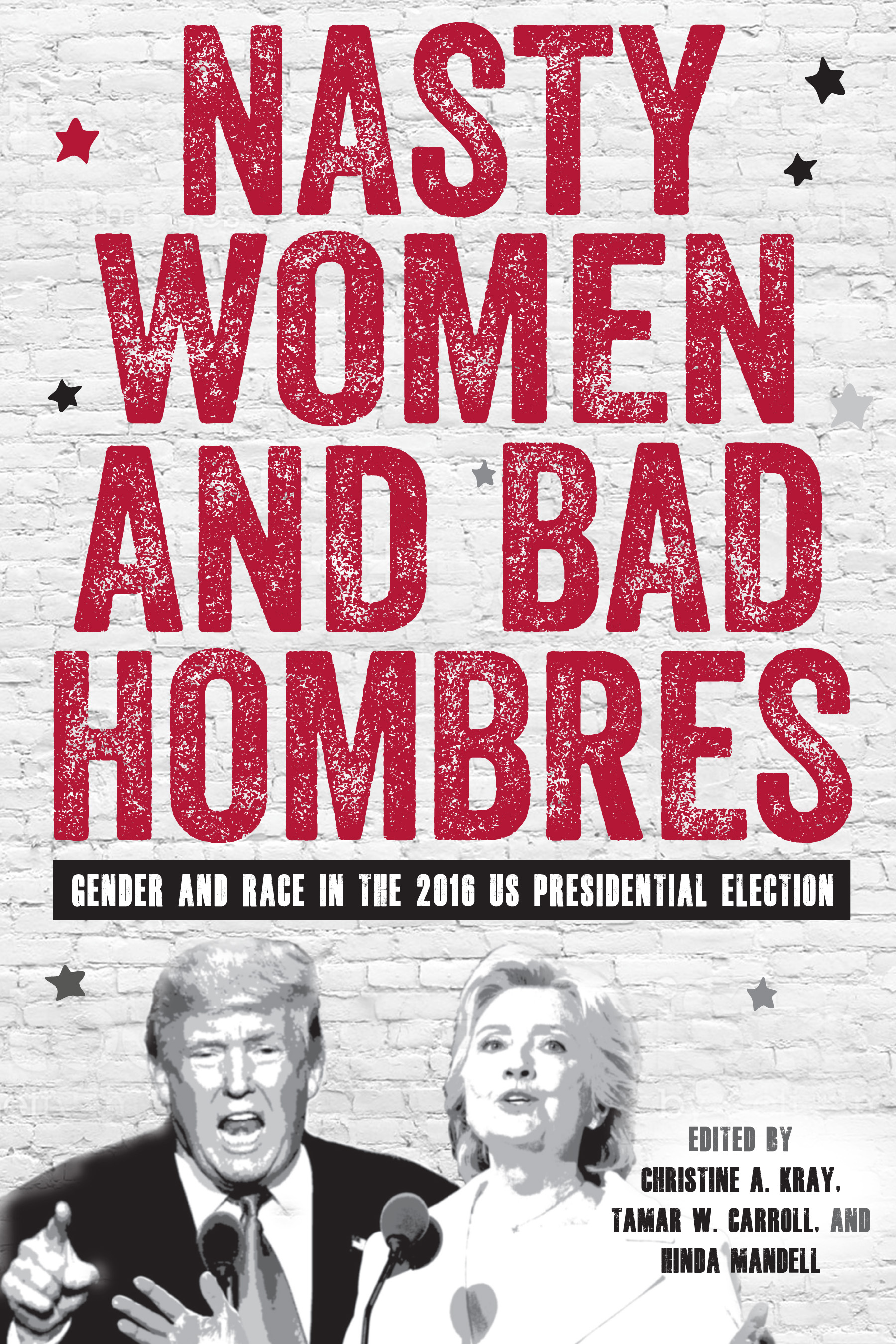 But Hillary also ran up against a particular interpretation of our American myth of meritocracy. As a politician, you get special points for seeming cleanly self-made. Even if you're rich, you rifle through the leaves of the family tree to pluck out a coal miner or a mail carrier or bartender, whose wholesome American spirit was the start of it all. For all of her accomplishments, Hillary seemed an exception to the ideal.

In actuality, American politics is thick with patrilineage. Sons take advantage of the family name and the family connections. Daughters do too: See Nancy Pelosi and Liz Cheney. Some second- and third-generation politicians turn out to be competent leaders, even great ones. Some face complaints and complications; think of the constant pop psychoanalysis of George W. Bush. Still, few question a child's moral standing to run for office in the first place.

But wives are different. And being the wife of a high-ranking American politician, even a wife with a career of her own, remains a peculiar condition. She's both put on a pedestal and diminished—at how many rubber-chicken dinners does the male politician graciously thank his wife for her support, then move on to the main event? And of course, she's called on to be character witness if scandal breaks out.

As First Lady in the 1990s, with unhidden political goals of her own, Hillary had to navigate new terrain. Vanity Fair called her "the first working mother in the White House, the first unapologetic feminist"; [note]Margaret Carlson, "Looking Back at Hillary's First 100 Days as First Lady," Vanity Fair, June 1993, http://www.vanityfair.com/news/1993/06/hillary-clinton-first-lady-first-100-days.[/note] and her problem wasn't her competency, per se, but her need to cross back and forth from one realm to another. Comedians joked about her emasculated husband. Magazines scrutinized her fashion sense. When she tried to tackle health care, many complained that she lacked the standing to shepherd through a major government program. Again and again, she had to assume the ceremonial role of scandal-plagued wife.

When she finally ran for the US Senate in 2000—the first-ever First Lady to seek political office—you could have seen it as the ultimate act of making lemonade from lemons, or as a sign of unswerving determination—an eye on the goal, despite the indignities along the way. But to my mother, and many others of her generation, it felt like moral compromise: ambition above integrity.

In 2016, as voters scrutinized Clinton's campaign and her character, "ambition" was among her liabilities. When her campaign struggled with a clear, coherent message, critics fell back on the notion that she was running because she wanted to, and bold enough to presume that she should. In one focus group, assembled by the Republican strategist Frank Luntz two months before the election, voters assumed she was willing to do anything to win.[note]Clare Foran, "The Curse of Hillary Clinton's Ambition," Atlantic, September 17, 2016, https://www.theatlantic.com/politics/archive/2016/09/clinton-trust-sexism/500489/.[/note] (Donald Trump was ambitious too, but no one seemed to mind.)

From younger generations, meanwhile, came the opposite critique:[note]Molly Roberts, "Why Millennials Are Yawning at the Likely First Female Major-Party Nominee for President," Washington Post, June 7, 2016, https://www.washingtonpost.com/opinions/why-millennials-are-yawning-at-the-likely-first-female-major-party-nominee-for-president/2016/06/07/11de9428-2cee-11e6-b5db-e9bc84a2c8e4_story.html?utm_term=.0b73f6a95efc.[/note] By following Bill through his own career—and tacitly endorsing his political positions along the way—she hadn't been ambitious enough.

Which was she? It seems a false choice, particularly in the context of a modern marriage, in which turns are taken and accomplishments are celebrated by both partners. One of the pleasures of imagining Clinton as president was the prospect of seeing the old Clinton partnership in a new context. It had already begun, as Bill Clinton—an actual rags-to-riches man of polarizing ambition—traveled the country playing the customary role of the political wife. He did it, most strikingly, at the Democratic National Convention, in that short-lived time when it seemed that the Clintons were likely to return to the White House. He gave a prime-time speech about his wife. Cameras often caught him gazing on from the family box with a look of unalloyed pride. It didn't feel like penance—more like loyalty and partnership.

To various generations, it should have been a powerful message.
---
Banner credit: Image taken by Gage Skidmore. The extract used in this blog post was written by Joanna Weiss, part of Nasty Women and Bad Hombres: Gender and Race in the 2016 US Presidential Election edited by Christine A. Kray, Tamar W. Carroll and Hinda Mandell.