A composer, a pianist, a writer, an editor and a painter walk into a bar. "Good evening, Professor Dickinson," says the barman, "Your usual?"
Yes, Peter Dickinson, who has produced books for both the Boydell Press and the University of Rochester Press lists, is all of these things and probably more. Over the years he has produced a range of titles, many of which are important source documents for the study of some twentieth century composers.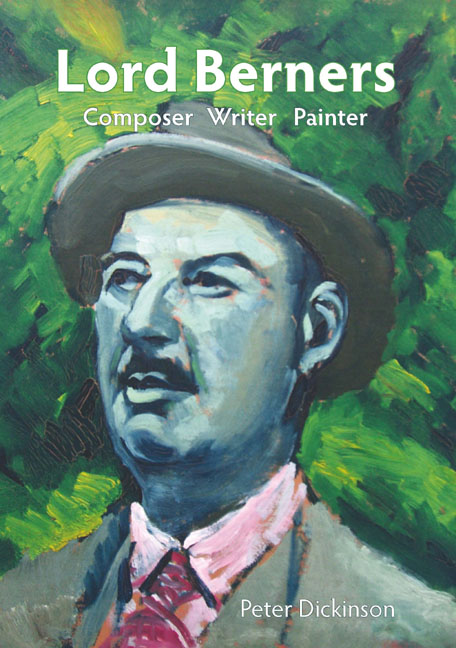 Lord Berners is more than just a chap who dyed his doves and became the model for Nancy Mitford's Lord Merlin (if you don't know what I'm talking about, you need this book!). Here are interviews with leading figures and contemporaries who knew Lord Berners and his work, set into context and fully annotated. It also includes a selection of Berners' Corot-like landscape paintings.
Of this important insight into the composer and his work, the Gramophone wrote, "We hear Cage in his own words, in conversations conducted between 1966 and 1988, and put in the context of interviews with close colleagues such as pianist David Tudor, choreographer Merce Cunningham and fellow composers including Earle Brown and Virgil Thomson. . . . Dickinson's approach to collecting these interviews is methodical and fastidious. . . . [His] introductory chapter is cogent."
"Every page in this excellently edited, finely produced volume speaks of a composer who listened to his inner voice, turning a deaf ear to the blandishments of fame or fortune. … [Berkeley] has been too often overlooked; Peter Dickinson's book will surely do much to remedy that" said BBC Music of this fascinating collection. Rare photographs add to the book's appeal.
Leontyne Price's beautiful interpretation of Barber's Knoxville: Summer of 1915 is among the most moving pieces of American music (hear it on YouTube). Ms Price is one of the friends and colleagues of the composer interviewed by Peter Dickinson for this book, along with Aaron Copland, Virgil Thomson and Gian Carlo Menotti. "A wealth of personal insights" noted BBC Music Magazine.
Dickinson's own music has been regularly performed and recorded by leading musicians. His writings are equally noteworthy. Apart from musical interests ranging from Charles Ives to John Cage, they touch on literature; and Dickinson's meetings with W.H. Auden and Philip Larkin are an intriguing insight that led to his Auden songs and the chamber work Larkin's Jazz. American themes are prominent in this collection, including features containing original material on Copland, Thomson and Cage, all of whom Dickinson knew.
---