The previously untold story of the brilliant Russian concert pianist Gregory Haimovsky is revealed in Marissa Silverman's new book for University of Rochester Press. Exiled by the Soviet regime, Haimovsky found a way to perform the "banned" Western music of Olivier Messiaen and fight the USSR's cultural prohibitions.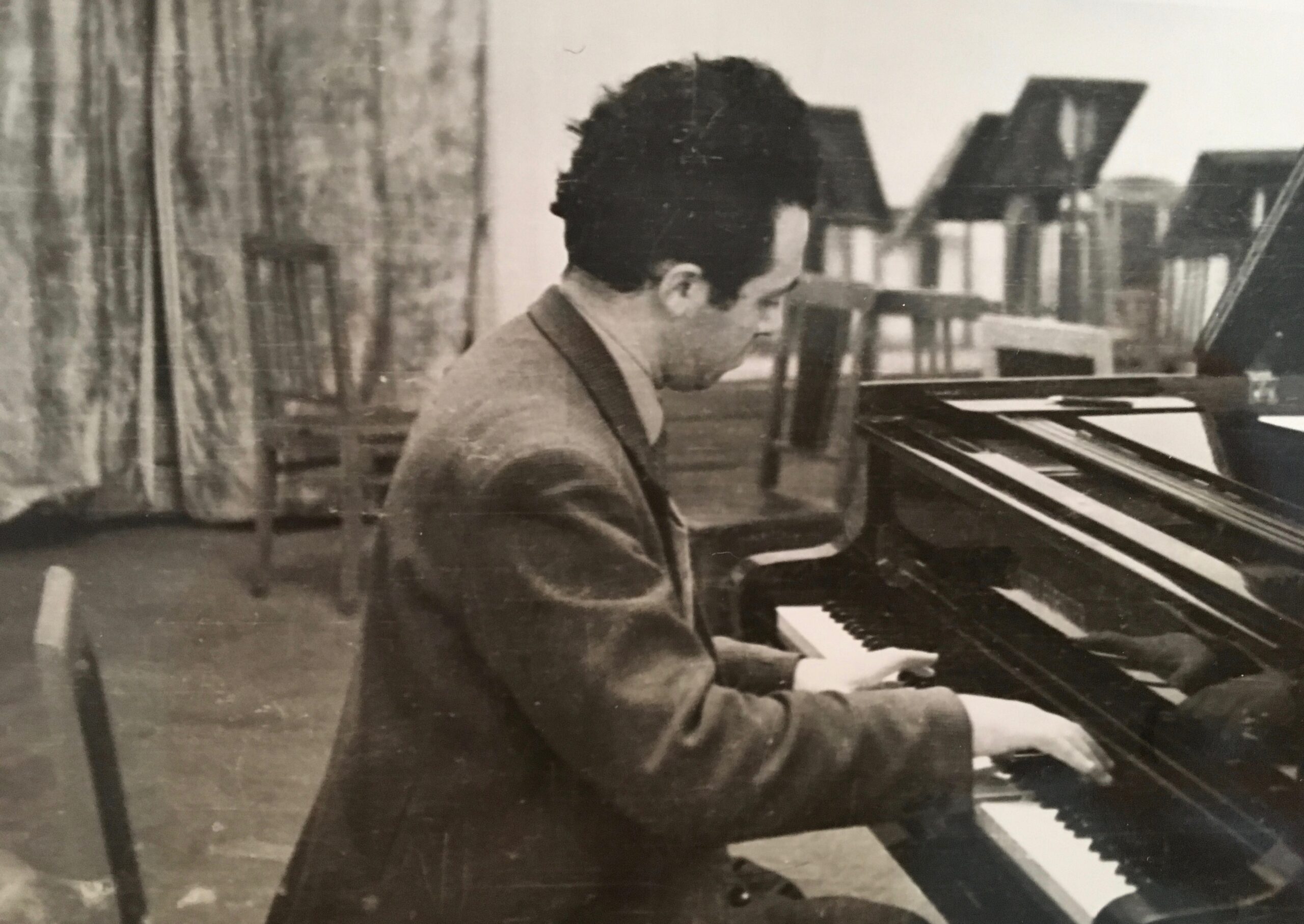 I met the concert pianist Gregory Haimovsky in the autumn of 1992, but I didn't hear him perform until March 21, 1993. As fate would have it, when I did hear him in a concert that mid-winter evening at Merkin Hall in New York City, he performed—among other repertoire—selected pieces by the French composer Olivier Messiaen. The concert that evening was dedicated to the memory of Messiaen, who died April 27, 1992.
I wasn't quite ready for what I was about to hear that evening. I was a second-year undergraduate English literature student at New York University, who was questioning what career to pursue. While Haimovsky's concert did not address my concerns as a flutist, it moved me beyond any performance I had heard before. Haimovsky was an artist like none other. It took me over 25 years to figure out why.
Gregory Haimovsky (b. 1926) graduated from the Moscow Conservatory in 1950. In the era of Stalin's iron-fisted anti-Semitism, many Jewish musicians were deported from major cultural centers to isolated outposts in smaller cities and distant regions of the USSR for the sole purpose of teaching in local music schools. Haimovsky was one such musician. Immediately after his incredibly successful graduation recital in Moscow, government authorities sent him—exiled him—to one of Russia's remote provinces.
While still in exile in 1962, and at the lowest point of his life, Haimovsky managed to travel to Moscow where he discovered Messiaen's oeuvre hidden and uncatalogued in the library of the Union of Soviet Composers. Soon thereafter, Haimovsky began performing Messiaen's music in concert. And in 1966, partly due to a political "thaw," Haimovsky was welcomed back to Moscow as both a performer and an esteemed editor of and contributor to the journal Soviet Music.
Gregory Haimovsky: A Pianist's Odyssey to Freedom unravels a complex musical-cultural era in the USSR by grounding, personalizing, and viewing it through the lens of Haimovsky's life and music making. Interlacing material from previously unknown Russian archives, original recordings, essays, photographs, and passages from ten years of personal interviews I carried out with Haimovsky, this book is the story of an extraordinary Russian pianist who fought the USSR's cultural prohibitions, and succeeded in performing and recording (as a soloist and with eminent Russian musicians) "forbidden" Western music during 1960–1972.
Messiaen's works take center stage in this book because Haimovsky's intense studies and performances of these compositions in the USSR were important components in his odyssey to freedom—this music gradually healed and liberated his mind, spirit, and artistic imagination. Of equal importance, Messiaen's music intensified Haimovsky's fierce personal and musical opposition to Soviet political and cultural doctrines.
To deepen readers' understanding of the issues raised in this book, I have constructed a website, which can be viewed at www.odysseytofreedom.com. Among other things, the website provides readers with:
Haimovsky's 1969 recording on the Melodiya label—the first Soviet recording—of Messiaen's Quatuor pour la fin du temps;
pertinent, Soviet-era photographs;
Soviet concert programs and Haimovsky's program notes from those concerts; and
a glossary of all persons' names, cultural artifacts, and central concepts in this book, with selected links to additional online resources.
The USSR's bleakness and despair could not cage Haimovsky. Despite his harrowing experiences and traumatic life circumstances, he personally and artistically succeeded and triumphed over the brutalities of the Soviet Union. Just like the birds that inspired many of Messiaen's scores, Haimovsky's pianism exists as a symbol of eternal light. In the face of adversity, he chose to offer artistic alternatives to the dark reality that surrounded him. This book is a tribute to his courage, resilience, and musical determination to look towards the sky.
---
Marissa Silverman is Associate Professor of Music at the John J. Cali School of Music, Montclair State University. Gregory Haimovsky: A Pianist's Odyssey to Freedom by Marissa Silverman is available from the University of Rochester Press.