Welcome to June and new releases from Boydell & Brewer! Explore the Frisian people and their changing cultures, find out about the ethics of researcher vulnerabilities in Field Research in Africa, examine what dialogues and direct speech in Old Norse literature can convey and mean, beyond their immediate face-value and much more! Enjoy our preview of some of the books to look out for this June and don't miss our Proofed discount.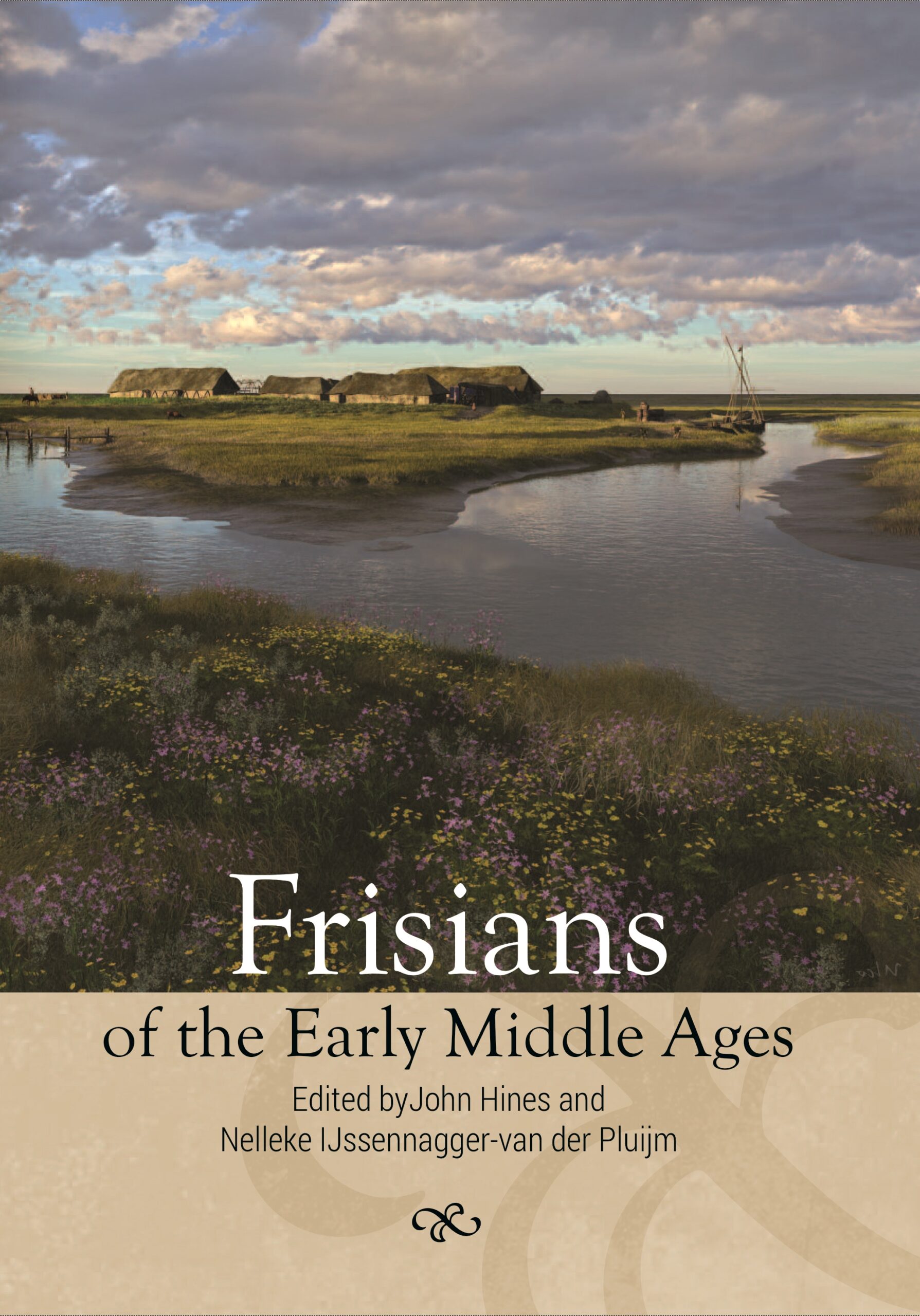 Edited by John Hines and Nelleke IJssennagger-van der Pluijm
Frisian is a name that came to be identified with one of the territorially expansive, Germanic-speaking peoples of the Early Middle Ages, occupying coastal lands south and south-east of the North Sea. The thematic studies in this volume foreground how diverse "Frisians" in different places and contexts could be. They draw on a range of multi-disciplinary sources and methodologies to explore a comprehensive range of social, economic and ideological aspects of its culture, from the Dutch province of Zeeland in the south-west to the North Frisian region in the north-east. Chronologically, there is an emphasis on the crucial developments of the seventh and eighth centuries AD, alongside demonstrations of how later evidence can retrospectively clarify long-term processes of group formation. The essays here thus add substantial new evidence to our understanding of a crucial stage in the evolution of an identity which had to develop and adapt to changing influences and pressures.
by J. P. E. Harper-Scott
This book presents a new theory of how to write music history, and offers an exemplar of this new theory in action, in a series of four chapter-length reflexions on Beethoven's heroic style. It brings musicology to the cutting edge of debates in the postmodern philosophy of history. The book finds a new basis for the writing of music history by revisiting the philosophy of Alain Badiou. Musical materials appear in a dialectical relationship with the human beings who are music's manifold historical actors. Engagingly written, this new short theory of music history will be essential reading for scholars and students of the many area studies within music history. It will also attract those of neighbouring disciplines dealing with the philosophy of history or the history of historiography.
by Gareth Williams
A gazetteer of the many fine Shropshire country houses, which covers the architecture, the owners' family history, and the social and economic circumstances that affected them.
Shropshire has some of the finest country houses in England, which are described in this gazetteer. The text for each house deals not only with the architecture but also with the histories of the families who built or owned it. Over 340 houses are considered, including reference to the important sporting associations, fine and decorative art collections, and to important guests and social networks. It will be an important resource for local historians, genealogists and social historians.
A Composer and His Times
by Patrick Zuk
Myaskovsky had just started to build a reputation as a young composer of promise when he was called up for active service on Russia's western front in August 1914. After returning to civilian life in 1921, he played a major role in revitalising the Moscow musical scene after the depredations of the Civil War years. Patrick Zuk's account presents a panoramic portrayal of the composer and his milieu against the backdrop of his turbulent times. It explores his relationships with Serge Prokofiev, Dmitry Shostakovich, and other notable figures; his role as mentor to a generation of younger composers such as Dmitry Kabalevsky and Aram Khachaturian; his involvement with a range of Soviet musical institutions and organisations; and the challenges presented by his professional environment.
by Eric Shane Bryan
Scholars have long recognized that the wealth of verbal exchanges in Old Norse sagas presents the modern reader with the opportunity to speak face-to-face, as it were, with these great voices of the past. However, despite the importance of verbal exchanges in the sagas, there has been no full-length study of discourse in Old Norse literature since 1935. This book meets the need for such a study by offering a literary analysis based on the adjacent field of pragmatic linguistics, which recognizes that speakers often rely upon cultural, situational, and interpersonal context to communicate their meaning. The resulting, context-dependent meaning often deviates from the base semantic and syntactical components of an utterance: speakers hedge, imply, deflect to save face, or obscure meaning to damage an opponent's self-worth. Saga writers, this book argues, were masters of this type of indirectness in speech. It aims therefore to unlock the depth and subtlety of discourse in Old Norse literature and to leave readers with an understanding of how principles of pragmatics were employed throughout the sagas. A wide body of Old Norse materials is examined, including many of the best-known sagas.

The Ethics of Researcher Vulnerabilities
Edited by An Ansoms
by Aymar Nyenyezi Bisoka and Susan Thomson
Researchers working in Africa are engaged in ethical, methodological, logistical, emotional and professional compromises, from design to write-up to publication. Juggling the demands of research with being human, scholars must balance the recording of data with the emotional demands of listening, of analyzing and reporting personal, and often contradictory, narratives. Based on widely researched on-the-ground work, the contributors reveal the ambiguities and inconsistences that emerge at all stages of fieldwork, examine how 'feelings' inform and shape data collection, interpretation, write-up and dissemination, and give guidance on how to tackle them.
Letters and Journals, 1857-1860
by Hugh Macdonald
Bizet's letters from his stay in Italy (at the Villa Medici in Rome, with expeditions to various other parts of the country) reveal much about his character and tastes. These extraordinary documents are fully annotated, and presented alongside never-before-published translations of Bizet's journals from the same years. Linking textual guides provide unique insights into the growth of the young musician who would eventually write Carmen.
by Marie Addyman
What might it mean to study ideas of nature within our English literary heritage? In posing this question the volume invites us both to discover a diversity of ways of looking at a major continuing to pose within English literature, and to ask what we mean by nature itself within this context, Starting from the premise of considering the pathetic fallacy which demands that nature reflects our emotional needs and beliefs as well as providing our material sustenance, the author explores the astonishing variety of themes grouped under the banner of "nature writing". Chapters investigate amongst much else the erotic pastoral lyrics of the Elizabethan sonneteers; how the concept of a "natural" family underpins the tragedy of King Lear; Mary Shelley's new genre of science fiction, turned upside down in Calvino's Cosmicomics; and W.G. Sebald's meditation on the twentieth-century East Anglian landscape in The Rings of Saturn.
Compassionate Encounters on the German Screen, Page, and Stage
Edited by Muriel Cormican and Jennifer Marston William
This essay collection develops a theory of what Muriel Cormican has coined the "tender gaze" and traces its occurrence in German film, theater, and literature. More than just providing a means of qualifying the primarily voyeuristic, narcissistic, and sexist impetus of the male gaze, the tender gaze allows for a differentiated understanding of the role identification plays in reception and highlights various means of eliciting a sociopolitical critique in art. This volume's contributors identify and examine instances of the tender gaze in artistic production and theorize its functions in reception.
by Lou Andreas-Salomé
Edited and translated by Frank Beck and Raleigh Whitinger
Best known now for her involvement with Nietzsche, Rilke, and Freud, Lou Andreas-Salomé (1861-1937) first became famous for fiction and criticism that engaged provocatively with "the woman question." In recent years, the author's literary treatment of the challenges facing women in a patriarchal society has awakened renewed interest. Anneliese's House is the first English translation of her last and most masterful work of fiction, the 1921 Das Haus: Familiengeschichte vom Ende vorigen Jahrhunderts (The House: A Family Story from the End of the Nineteenth Century). Anneliese Branhardt, the book's protagonist, long ago renounced a career as a pianist to raise a family with her physician husband, Frank. She worries about her son Balduin – an aspiring poet modeled on Rilke – and about her equally free-spirited daughter Gitta. She is haunted by memories of a daughter who died in childhood and anxious about a risky, late pregnancy. With her domestic harmony threatened by her own stirrings of autonomy and her children's growing independence, Anneliese finds the future both frightening and promising. The edition is fully annotated, with a critical introduction and bibliography.
Inclusion, Care, and the Ethics of Humanity
Edited by Toyin Falola and Nic Hamel
While the disability rights movement of recent decades has a rich and well-documented history, it is a history mostly focused on the Global North. Disability in Africa presents an interdisciplinary approach to cultural, health, and policy challenges that disability issues have raised throughout the African continent. The authors consider the difficulties of implementing disability policy across the continent while also being mindful of successful approaches taken at local, national, and international levels. Disability in Africa thus charts new avenues for disability studies research in and about Africa.
Edited by Jane Ellsworth
With essays written by leading performer-scholars, The Clarinet offers unique perspectives on the clarinet's historical role in various styles, genres, and ensembles, from jazz and ethnic traditions to opera and symphonic orchestras. Also included are chapters on clarinet iconography, the instrument's use in the historically informed performance (HIP) movement, and leading twentieth-century clarinetists. Written in an accessible style, this volume engages a wide range of readers, from professional musicians to clarinet aficionados and music lovers with less specialized knowledge.
Style, Form and Ethos
by Jeremy Dibble
Frederick Delius' (1882-1934) music has proved impervious to analytical definition. Delius's approaches to genre, form, harmony, orchestration and literary texts are all highly individual, not to say eccentric in their deliberate aim to avoid conformity. This book explores a number of factors which shaped Delius's music; such as his musical education at the Leipzig Conservatorium, his view of himself as a 'stateless' individual, and his harmonic and melodic style. The question of Delius and 'genre' is explored, as is his cosmopolitan use of texts, including Nietzsche's writings, operatic plots and picturesque impressions. Jeremy Dibble plots a course of stylistic change in Delius's music, and exposes the influence of which it is Grieg, Sinding, Florent Schmitt, Wagner, Strauss and Debussy on Delius's unique musical voice.
---