Why write a book about the history of uninhabited spaces, the mountains, moorlands, wetlands and heaths that lay beyond the fields, in between settlements? Many of these open spaces were common land, a shared resource over which no single individual had a controlling interest. Their history is often misunderstood, common misconceptions being that common land belonged to no one (or, conversely, to everyone) and that commons were stolen from the poor during the age of enclosure in the eighteenth and nineteenth centuries.
Commons have long meant different things to different people. At heart, they were an economic resource and grazing rights over common land continue to be an integral part of the farming system in northern and western Britain. Legal common rights allowed farmers and householders to graze livestock and, in the past, to take fuel, building materials and other resources from a common. Much of this agrarian use was the product of deep-seated custom, and custom also ensured that communities had a less formal, communal interest in common land. In medieval and early modern Britain, for example, commons brought communities together as the location of activities as disparate as fairs, sports, military training, political dissent and religious preaching. They were places where the poor and others on the margins of society could scrape a living from untamed land, even if they did not possess formal common rights. By Victorian times, commons provided recreational 'lungs' for town dwellers and the amenity value of common land became increasingly important. To environmentalists, commons are often rich and precious ecosystems, needing to be protected and restored. Reconciling these multiple and sometimes conflicting interests in land which is both private and public property brings to the fore the perennial issue of how to balance private interests with the common good. Commons continue to arouse strong passions, their 'half-wild' ecological character and their unique legal status setting them apart from modern urban society and never ceasing to fascinate.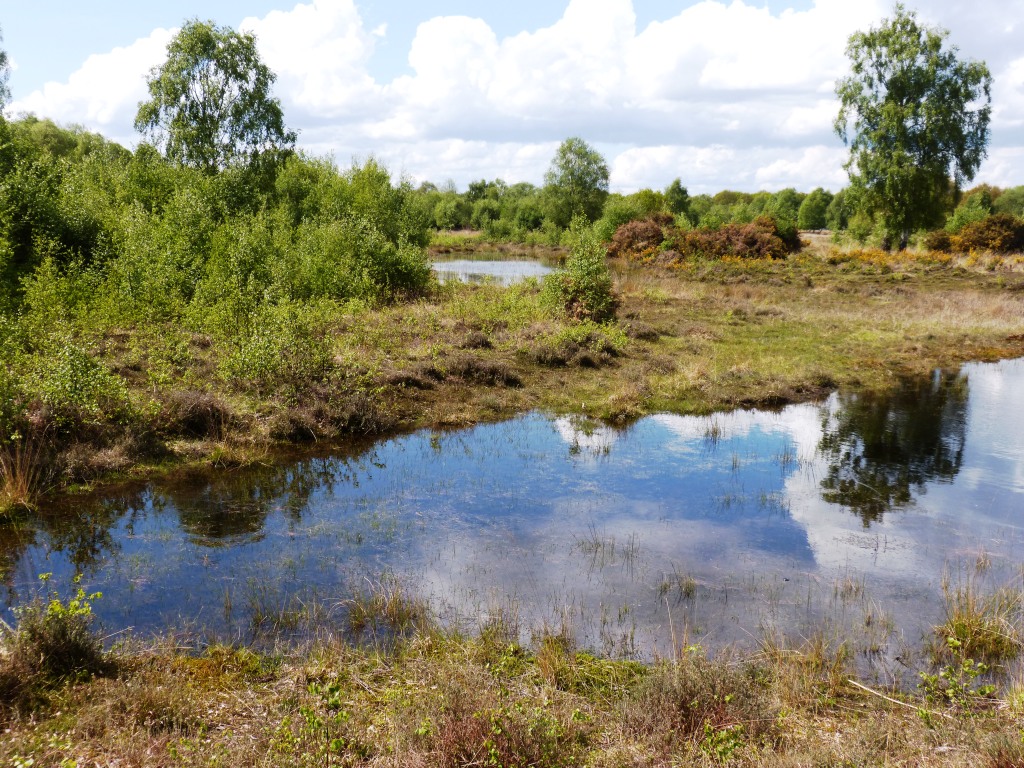 I have spent most of my life living in parts of England where extensive commons survive: the New Forest, the Malvern Hills, the Lake District and the Yorkshire Dales. As a landscape historian with particular interests in upland parts of northern England, common land has been a constant theme in my research, as it accounted for a majority of the land surface in the uplands in medieval and early modern times. At first, my main interests were in how common land was used and managed. In particular, I focused on the rules formulated by local communities to regulate the sometimes conflicting demands on the resources of common land. My horizons were broadened by studying the history of commons elsewhere – in mid-Wales, in Norfolk and in Herefordshire – and out of this has come an absorbing interest in the history of common land more generally. So, it was perhaps not surprising that the enforced restrictions of the Covid-19 lockdowns gave me the opportunity to pull together my notes and my thinking and to use the increasingly vast (at times almost overwhelming!) richness of online resources to write the book which had been on my 'to do' list for many years.
I decided to cast the net wide, both chronologically and geographically. The meanings and values assigned to common land changed across time, though new ideas rarely obliterated earlier conceptions of what commons were for. Taking a long view, from early medieval times to the present day, provided an opportunity to tease out these changes and the impact they had on how commons were used, which, in turn, affected their vegetation and how they looked. The legal frameworks which determined formal common rights evolved differently in England, Scotland and Wales, so looking at the whole of Britain allowed those differences to be explored. As a believer in the value of detailed micro-history, I was keen to balance a broad survey with a series of in-depth case studies. This took me into the archives and out into the field from the Highlands of Scotland to the heathlands of southern England as I researched the history of individual commons, in order to capture something of the richness and variety of common landscapes across Britain. Common land may have been 'out there', on the edges of settlements or even in the distance, but it is certainly not devoid of historical interest!
---
This guest post was written by Angus J L Winchester, Emeritus Professor of Local and Landscape History at Lancaster University.