Finalist for the 2019 Albert J. Raboteau Prize for Best Book in Africana Religions, Faith, Power and Family by Charlotte Walker-Said is a 'valuable contribution to the rich literature examining the intersections of gender, religion, and state policy in colonial Africa.' With its recent paperback publication, the author delves deeper into "the story within the story".   
This study of Christianity and society in Cameroon illuminates the history of faith and cultural transformation among societies living under French rule from France's military occupation beginning in 1914 to Cameroon's dissolution as a League of Nations Mandate in 1946. It demonstrates that in this period, African Christians emerged alongside foreign government, missionary, and humanitarian leaders legislating African family reform and launched competing initiatives in the private sphere.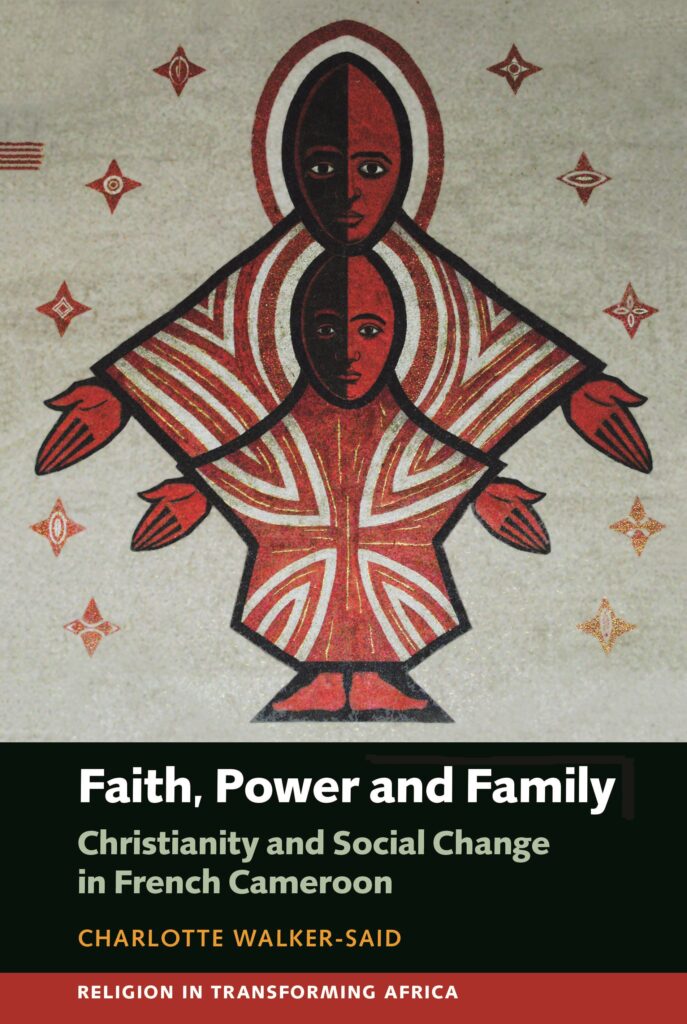 What is singular about this book is that it is in many ways a study of African masculinities—plural—through the examination of religious change. Missionary archives, government archives, and oral interviews with devout Catholics and Protestants in Cameroon who experienced colonialism all reveal subtle but still profound testimonies about how men of different backgrounds, regional origins, and social classes responded to the shocking disruptions brought about by foreign rule. Colonial authority brought with it brutality, repression, and exploitation, and, as part of this, also new opportunities for African men of influence to seek advantage over peers. Chiefs in Cameroon's southern forest zones often commanded vastly larger labor forces and villages than in previous decades. African priests acceded to new heights of spiritual authority by appropriating and reinterpreting the Gospel, sacraments, and holy mysteries for their local flocks. For men in both powerful and disempowered positions, these experiences inspired the reshaping of notions of gender and power. French colonial administration officials often considered African men purely in terms of their utility as laborers, interpreters, chiefs, police, worksite enforcers, or cash crop producers. French and other foreign missionaries often considered African men largely in terms of their ability to influence their peers, families, and communities and bring them into the fold. Foreign demands on African men in Cameroon certainly determined their lives and livelihoods in many ways, but it did not exclusively shape notions of masculine authority, power and weakness, transgression and perfection. By recasting themselves as resistors, partners, competitors, or postulants of Europeans, African men constructed and understood manhood and their masculine identities in new ways. In doing so, African men intentionally or subconsciously challenged, revised, or enhanced longstanding masculine norms and crafted new gender scripts to reduce their vulnerability and survive the upheavals resulting from foreign overrule.
Therefore, the "story within the story" of this book is how African men in French colonial Cameroon redefined their self-conception(s) as men, and, in some cases, the entire paternal patriarchy in their societies, as a result of the struggles and responsibilities attendant with profound religious and political change.
---
This guest post was written by Charlotte Walker-Said, Associate Professor, Department of Africana Studies, John Jay College-City University of New York (CUNY).